AUTONAUTIC CHE-0077
Deck mount compass for steel ships
CHE-0077 — Compass with correctors, specially designed for steel ships.
Boat type: Steel Hull
Card size: 140 mm
Card style: Flat
Card scale: Every 2.5 degrees
Lighting: 12-24 V
Protective cover: Included
Compensation system: Included
Warranty: 5 years
AUTONAUTIC CHE-0078
Roof mount compass
125mm grade-to-grade graduation card compass, designed for installation on the roof of the boat.
Boat type: Commercial
Card size: 125 mm
Card style: Flat
Card scale: Every degree
Lighting: 12-24 V
Protective cover: N/A
Warranty: 5 years
AUTONAUTIC C20-00131
Wooden box spare magnetic compass
Wooden boxed 125mm card Class A spare compass, table top or reflector
Boat type: Service vessels/ fishing
Card size: 125 mm
Card style: Flat
Card scale: Every 1.0 degrees
Azimuth ring / Sighting vanes: Optional
Protective cover: Included
Warranty: 10 years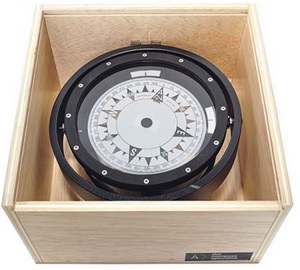 C20-00131 Wooden Box Spare Compass
AUTONAUTIC C20-00137
Bracket mount compass for commercial vessels
Modern professional looking bracket mounted Class A compass.
Boat type: Service Vessels / Fishing
Card size: 125 mm
Card style: Flat
Card scale: Every 1.0 degrees
Compensation B+C: Optional
Sensor direction: Optional
Lighting: Optional
Azimuth ring / Sighting vanes: Optional
Quadrantal correctors: Built-in
Warranty: 10 years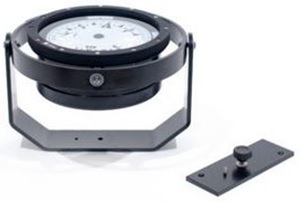 C20-00137 Bracket Mount Compass
AUTONAUTIC C20-00138
Bracket mount compass for steel vessels
Modern professional looking bracket mounted Class A
compass with steel boat quadrantal correctors.
Boat type: Service Vessels / Fishing
Card size: 125 mm
Card style: Flat
Card scale: Every 1.0 degrees
Compensation B+C: Optional
Sensor direction: Optional
Lighting: Optional
Azimuth ring / Sighting vanes: Optional
Quadrantal correctors: Built-in
Warranty: 10 years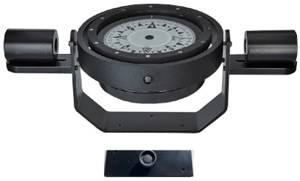 C20-00138 Bracket Mount Compass
AUTONAUTIC C20-00130
Reflector magnetic compass Class A outfit
Reduced shipyard installation work.
Marine aluminum binnacle.
Magnetic compass outfit with 125mm card.
B+C compensation system built-in.
Periscope.
Main and emergency lighting.
Protective cover.
MED/SOLAS and USCG type approved.
Individual MED/SOLAS certificate included.
Arrangements for NMEA0183 TMC sensor.
10 years of warranty
Optional accessories
Wooden boxed spare compass – ref. C20-00131
Compass top sensor NMEA0183 – ref. C20-00132
Azimuth ring – ref. C20-00136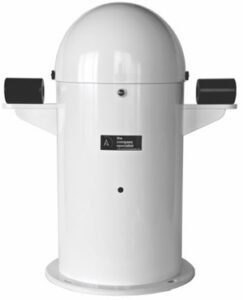 C20-00130 Reflector Magnetic Compass
AUTONAUTIC C20-00128
Reflector/table top Magnetic Compass
Table top or reflector magnetic compass Class A outfit.
Reduced shipyard installation work.
Marine aluminum binnacle.
Magnetic compass outfit with 125mm card.
MED/SOLAS and USCG type approved.
Individual MED/SOLAS certificate included.
Arrangements for NMEA0183 TMC sensor.
10 years warranty.
Optional accessories
Corrector kit B+C – ref. B+C
Wooden boxed spare compass – ref. C20-00131
Compass top sensor NMEA0183 – ref. C20-00132
Azimuth ring – ref. C20-00136
Periscope – ref. C20-00135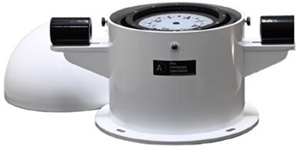 C20-00128 Reflector Or Table Top Compass
AUTONAUTIC C20-00135
Compass Periscope Tube
Class A periscope for viewing C20-00128 compass from below.
For exclusive use of the compass model C20-00128
Wide range of vision
Lighting: 12/24V
Warranty: 10 years
C20-00135 Compass Periscope Tube
AUTONAUTIC C20-00132
Compass Top Sensor NMEA0183
Compass Top Sensor C20-00132 is used to convert the magnetic field to NMEA0183 output signal.
Install C20-00132 on the surface of a magnetic compass.
The heading of the magnetic compass convert to HDT and HDM output from the pick up coil.
The NMEA heading sentences HDT and HDM can be connected to other navigational equipment as heading signal such as AIS, Radar etc.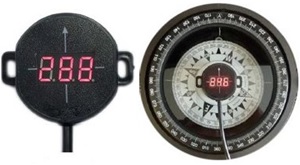 AUTONAUTIC C20-00136
Azimuth Ring and Sighting vanes for 125mm C20 models:
C20-00128
C20-00130
C20-00131
C20-00137
C20-00138
It is an optional accessory that must be requested when ordering, as it requires adjustment at the factory.